A complete digital ecosystem for business
WHAT IS A COMPLETE DIGITAL ECOSYSTEM?
A COMPELLING ONLINE PRESENCE
SECURE DATA & TRANSACTIONS
CONVERTING VISITORS TO CLIENTS
EFFECTIVE COMMUNICATION
INSIGHT INTO CUSTOMERS
DRIVING CLIENTS TO YOUR BUSINESS
INSTANT
Fully setup within 20 minutes.
CARE
Total end to end care including installation, hosting, security, software updates and upgrades.
COMPELLING
Stunning, professional, modern design.
WORDPRESS
Portable, secure, and easy to use content management system.
MOBILE
Optimized to maximize mobile visitor's engagement and conversion.
AFFORDABLE
Portable, secure, and easy to use content management system.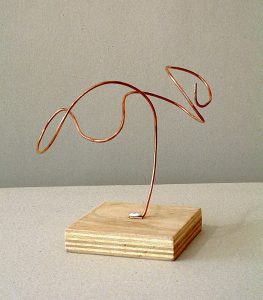 Start On Solid Foundation
As a business you will spend a lot of time, money and effort on marketing your brand and business.  
But, are you sending your clients to a website that properly represents your brand?
A website that does not convert visitors to paying customers is not a compelling business website.
Start on solid foundation with a modern business website that is reliable, fast loading, mobile ready, and most importantly supported by our team so that you can focus on what you do best.
COMMUNICATION
Communicate Effectively, Securely, and Professionally
EMAIL
Branded email@your-company.com
Secure and private
100% uptime guarantee
25 GB mailbox
From $5 / month
CHAT WITH WEBSITE VISITORS
Convert visitors to customers with on-website chat
Chat with visitors from any device
Mobile application
From $5 / month
SUPPORT YOUR CUSTOMERS
Allow customers to open support tickets from your website
Cloud based ticket management system
From $10 / month
AUTOMATED FACEBOOK CHAT
Convert visitors to customers with A.I. based chatbot
Connects to a Facebook Business Page
Answers questions, takes messages, and showcases products to facepage visitors
Protect Your Customers & Business
Few things can be as devastating to a business as the breaches in security and loss of business or customer data.
Not only can it take years to rebuild your brand image, lost data and transaction history can be nearly impossible to replace.
For that reason we have put together a suite of data and transaction security products to help ensure that your most important digital assets are protected.
SSL CERTIFICATE
Increase trust in your website and brand.
Encrypt all website transmission and transactions.
Display a padlock in your URL
PROTECT YOUR BUSINESS FROM DATA LOSS
Protect customer data and transactions from loss.
Protect website content and changes.
Highly recommended for e-commerce and mission critical websites.
WEBSITE REDUNDANCY
Recommended for mission critical websites.
100% uptime guarantee.
Protects your website from network failures.
INSIGHTS
Understand Key Customer Metrics
ADVANCED ANALYTICS
Understand who is visiting your website.
Where are your visitors from.
How did they find your website.
What devices they are using.
Highest engagement pages.
Lowest engagement pages.
HEATMAPS & RECORDINGS
Page by page breakdown of user engagement insights.
Understand how your users are going through your website.
Spot content that increases engagement and conversion.
Spot content that reduces engagement and conversion.